Purchase The Book Now and receive "The Action Influence Savings Plan Cards"

This book is written to empower the reader in ways never before in managing money. Thousands of households have used these principles and concepts taught by the Author. This book is for every individual willing to change how they view money and are prepared to make real changes in how they think about wealth accumulation can be successful.
It is not about reducing the quality of life, no rice and beans concepts or no selling your car or home. The foundation is set by you the reader understanding what is really going on with their money. The Action Influence opens up the reader's consciousness that allows a clear and concise process to begin with their money.
Each chapter offers a new step of action to guide the reader in creating their own plan of action, giving them power for the first time over debt crisis, money management, savings, investing, retirement and their family's future.
See Chapter 1-4 See Chapter 5-7 See Chapter 8-11
Quotes and Facts from the Book.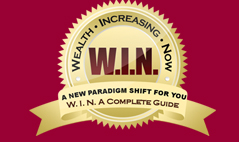 Action Influence allows you to really see all of the benefits of saving money. By observing patterns in your own life when it comes to handling money, your financial decisions are sharper.
This is how you are going to define your own purpose to financial security. Financial security is an admirable goal, the Action Influence that you take makes it achievable.
"Controlling your savings and investing creates the environment that your spending is choked off. - Rob Wilson"
Determine the financial impact of all decisions made. Focus on providing a way of life for you and your family first.
"It doesn't matter how you start, it matters how you end! You either live by default or design!" -Bishop Dale C. Bronner
Research has shown that it is rarely luck, inheritance, advanced degrees or even intelligence that enables people to build wealth. It is more often hard work, thorough planning, persistence, and most of all self-discipline that gets the job done.