For Only $145.00

2015 FINANCIAL MAKEOVER SPECIAL

The mission here is simple, we want you to acquire the knowledge and skills necessary to take control of your financial life.

It's time to make some REAL financial resolutions for 2015. It should be encouraging to you that you are recognizing the importance of taking control over your own personal economy.

We will create and consult with you on a designed financial plan that allows you to eliminate debt and build wealth. Our unique plan for you goes beyond just 2015. It can be the final financial plan you ever need.
Protect Your Family by Getting a Financial Makeover
Being in charge of the family's finances is an awesome responsibility. In addition to providing your family with the basic necessities, you have the responsibility for the overall financial security as well. Having a balanced budget, increase savings and debt elimination plan allows you to take full control. Remember, this is not about sacrifice; it is about making choices to help you achieve your financial goals. How this offer works?
A family budget must have as little as $100.00 leftover after paying their CURRENT monthly expenses for their household. The Buyer – When you purchase the makeover, we are asking you provide us with your name and an email address. We will forward to you our form that each family will have to complete fill out and return to us.
Your Family will receive a Financial Makeover Report
Quotes and Facts from the Book.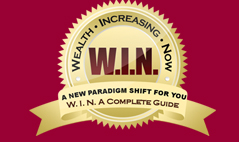 Action Influence allows you to really see all of the benefits of saving money. By observing patterns in your own life when it comes to handling money, your financial decisions are sharper.
This is how you are going to define your own purpose to financial security. Financial security is an admirable goal, the Action Influence that you take makes it achievable.
"Controlling your savings and investing creates the environment that your spending is choked off. - Rob Wilson"
Determine the financial impact of all decisions made. Focus on providing a way of life for you and your family first.
"It doesn't matter how you start, it matters how you end! You either live by default or design!" -Bishop Dale C. Bronner
Research has shown that it is rarely luck, inheritance, advanced degrees or even intelligence that enables people to build wealth. It is more often hard work, thorough planning, persistence, and most of all self-discipline that gets the job done.